PAYE Annual Return - Non-Logged In Guide - PAYE Annual Return Request Submitted
When the request is submitted the user receives a confirmation number and code.
Please save the confirmation code so that the user may
Search for the return request
Make changes before the return is processed. Processing happens at the beginning and ending of the business day.
The 'Print This Page' button prints a copy of this page, so that user can have a printed copy of the Confirmation Number and Confirmation Code for their records.
The 'Print Request Summary' button is used to print
The summary of the return for the taxpayer's records;
The Declaration Form, which must be signed and dropped off at any IRD office.
To print the Summary and Declaration Form, please select 'Print Request Summary' in the image below.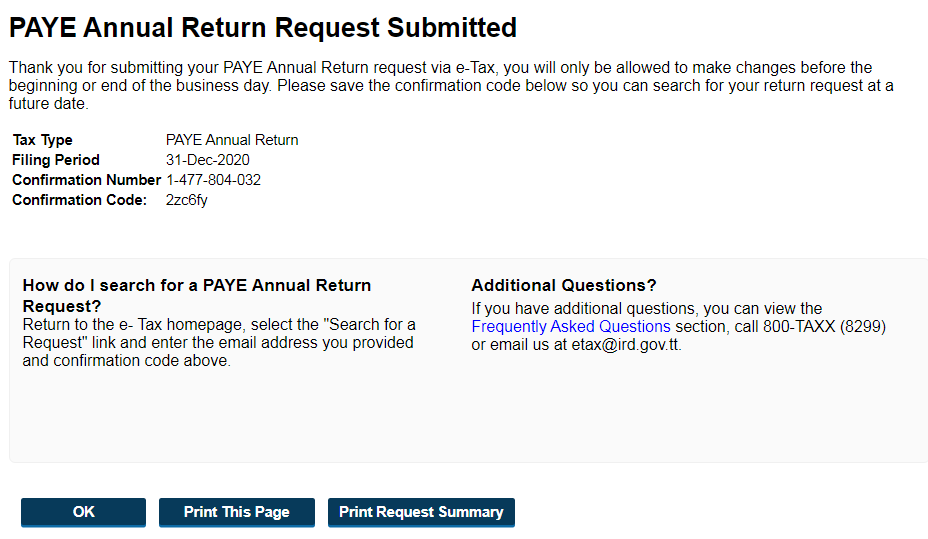 ---
To print the summary and Declaration Form, please click 'Print Request Summary' in the image above or click
Print Request Summary »