PAYE Annual Return - Non-Logged In Guide - e-Tax Homepage
Users may access the e-Tax homepage either through IRD's website or browsing directly to https:\\etax.ird.gov.tt.
To begin the filing process, click on the 'Prepare a Return' link in the image below. It is located in the Non Logged-In Services section located towards the bottom left of the e-Tax homepage.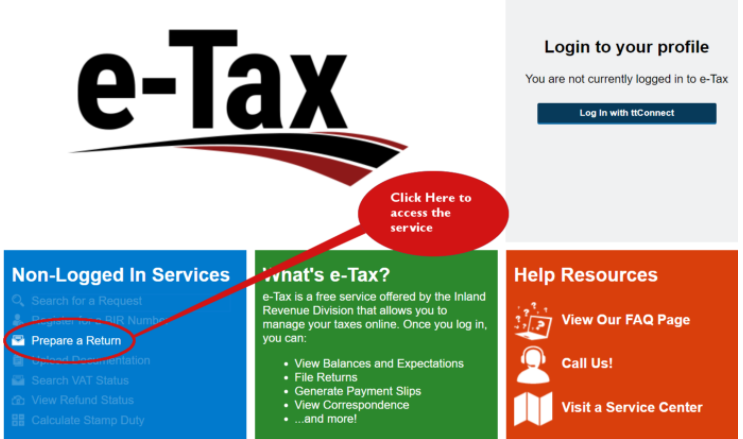 ---
To prepare a non-logged in PAYE Annual Return request please click "
Prepare a Return
" In the image above or click
Next »