PAYE Annual Return - Non-Logged In Guide - Adding Supplementary Records (TD4) Manually
If the user chooses to enter PAYE Annual Return Supplementary records (otherwise known as TD4 Supplementary records) manually, a form based on the look of the TD4 Certificate is presented for the user to fill out.
The menu at the top and bottom of the form may be user to delete the current record, copy a row of data, or add a new record.
All required fields on the employee record must be completed.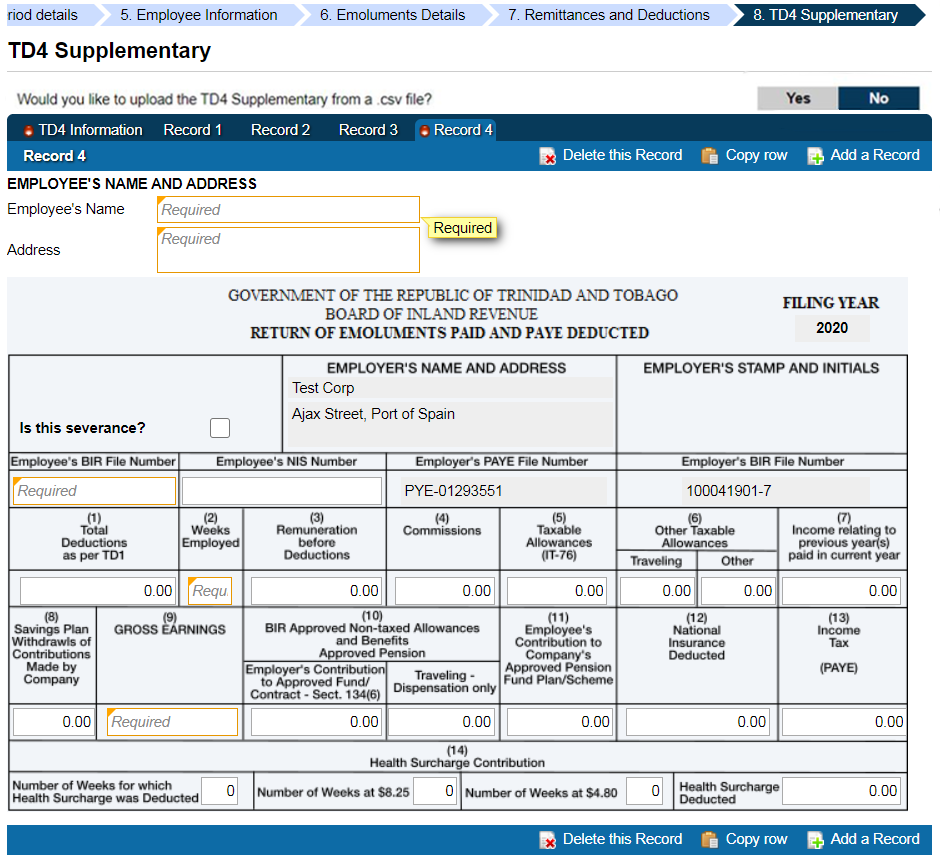 A list of all records added is presented under the 'TD4 Information' tab. From here individual records may be added, copied, modified, or deleted.
To finish entering records manually, please select 'Next' in the image below.

---
To finish entering records manually, please click 'Next' in the image above or click
Next »