PAYE Annual Return - Non-Logged In Guide - Accounting Period
The accounting period refers to the duration of time that covers accounting functions related to the PAYE Annual Return.
If the company's accounting period does not end on December 31st, the question 'In which month does your accounting period end?' must be answered.
To select the accounting period end month and continue please select 'Next' in the image below.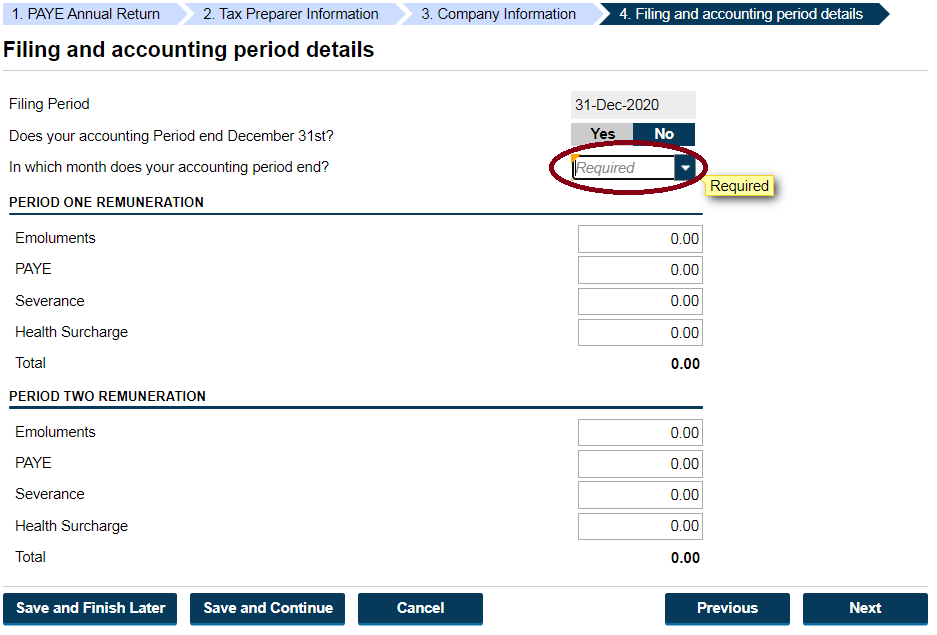 ---
To select the accounting period end month and continue please click "Next" In the image above or click
Next »