PAYE Annual Return - Logged In Guide - Search for a Saved Request
To search for a saved request, the user must log into their e-Tax account and select the PAYE account ID they wish to search for the request.
Returns that have been saved will have a return status of 'Outstanding'.

The saved return can be retrieved by clicking 'Not Submitted'.

Once retrieved, the user can use the tabs at the top to
Print this page with the details of the return request;
Delete the saved return request;
Continue Editing the saved return request before filing the return;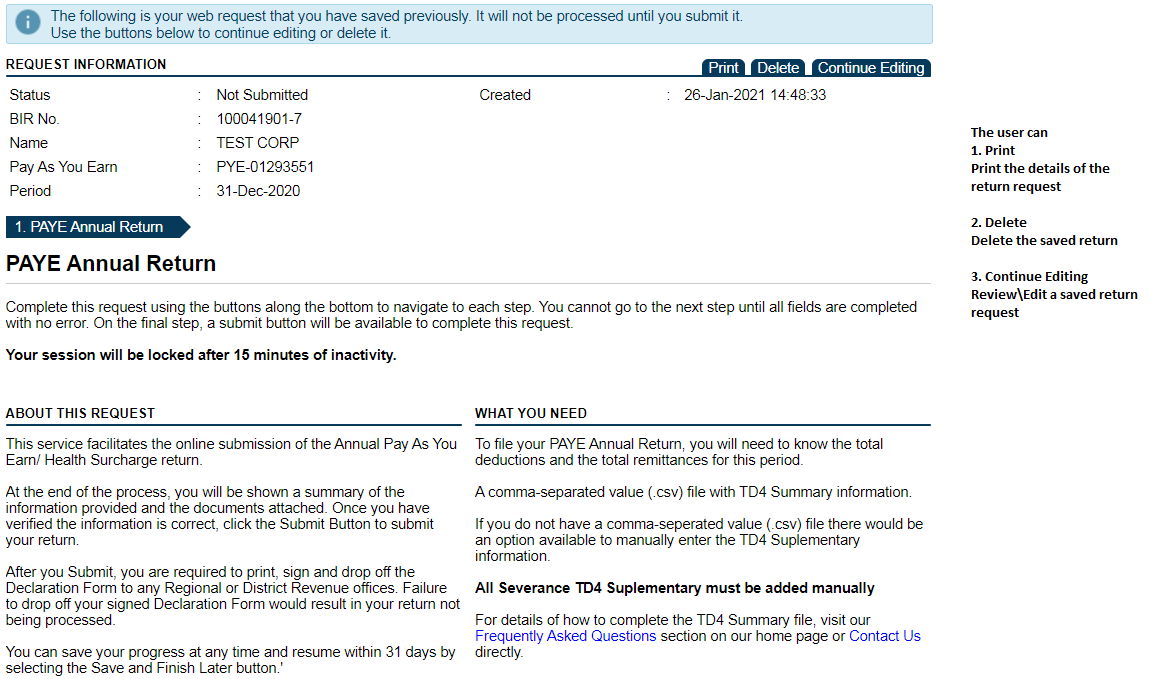 ---