PAYE Annual Return - Logged In Guide - Remittances and Deductions
Enter the values for PAYE, Severance, Health Surcharge (HSC), and Benefits deducted and remitted.
If there is an error, an error message will be displayed.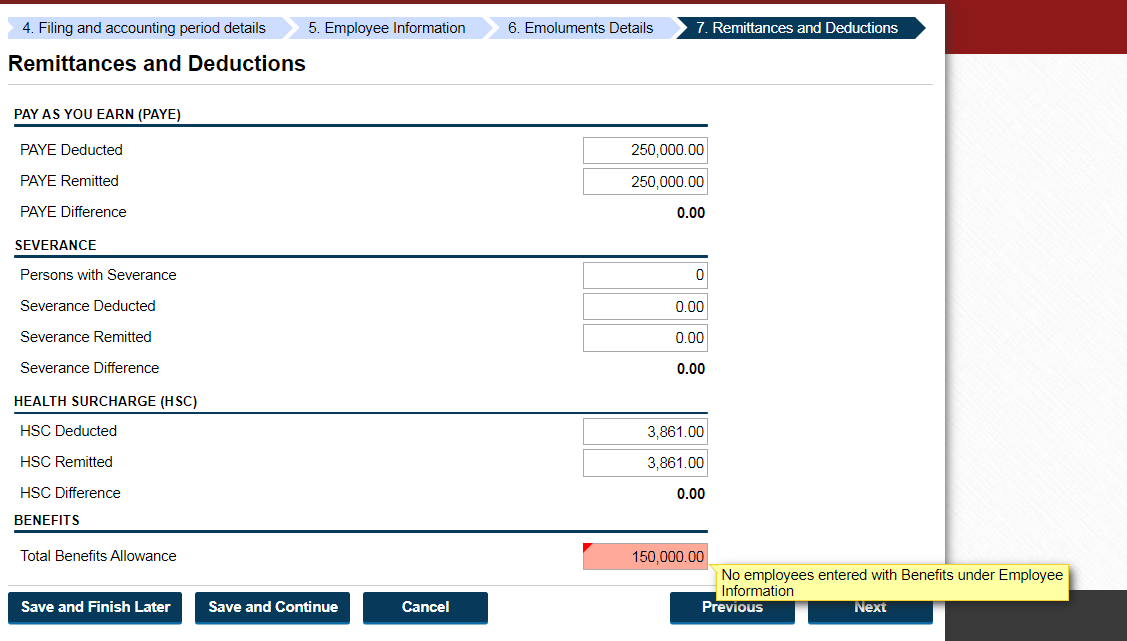 The user will be unable to proceed until the errors are fixed.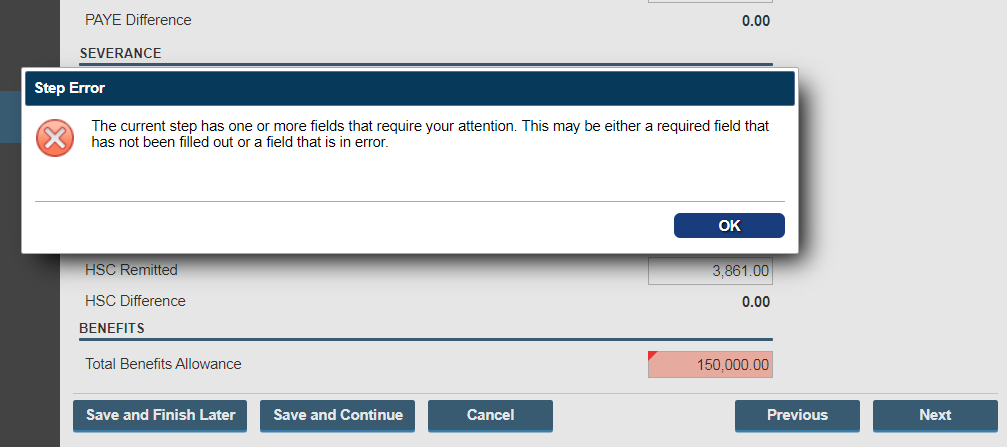 Once fixed, the user will be allowed to continue.
To enter remittances and deductions and continue please select "Next" In the image below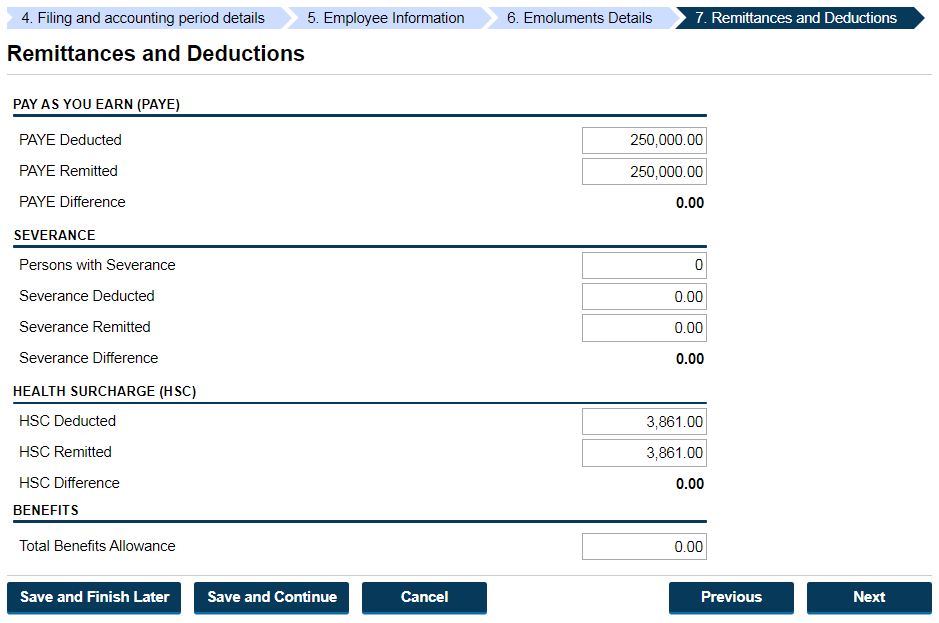 ---
To enter remittances and deductions and continue please click "Next" In the image above or click
Next »