PAYE Annual Return - Logged In Guide - Log onto e-Tax
The user can access the e-Tax home page by logging into their ttConnect account via https://www.ttconnect.gov.tt/gortt/myportal/ttconnect and connecting to IRD's e-Tax website, which is listed under the Service Catalogue menu.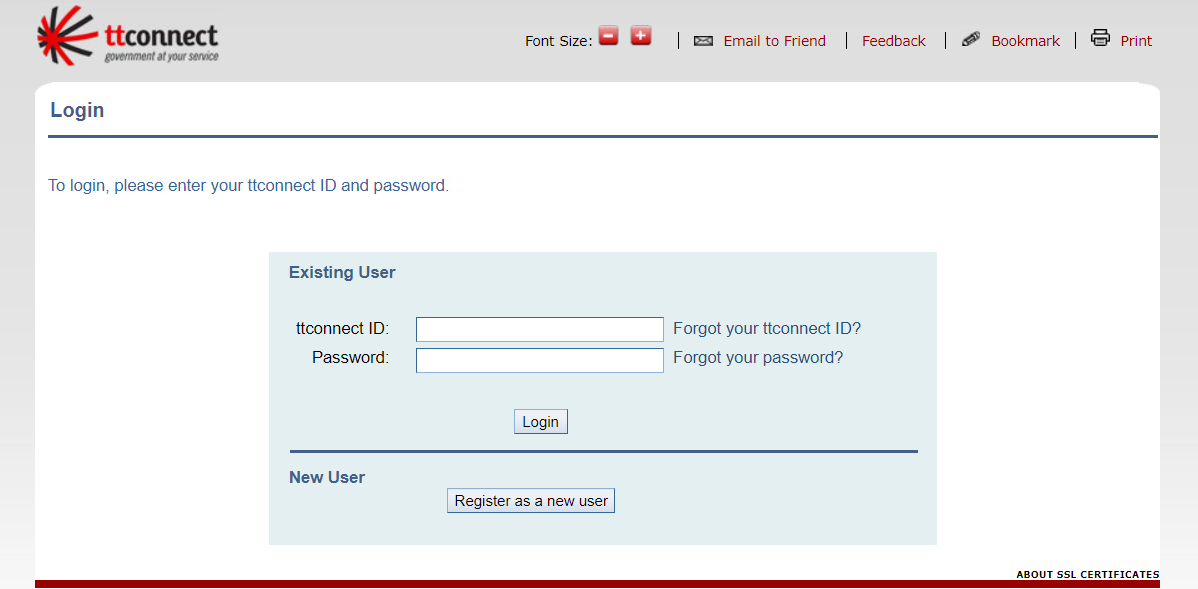 The user then enters their e-Tax password to log into their account.
To log onto e-Tax and continue, please select 'Log on' in the image below.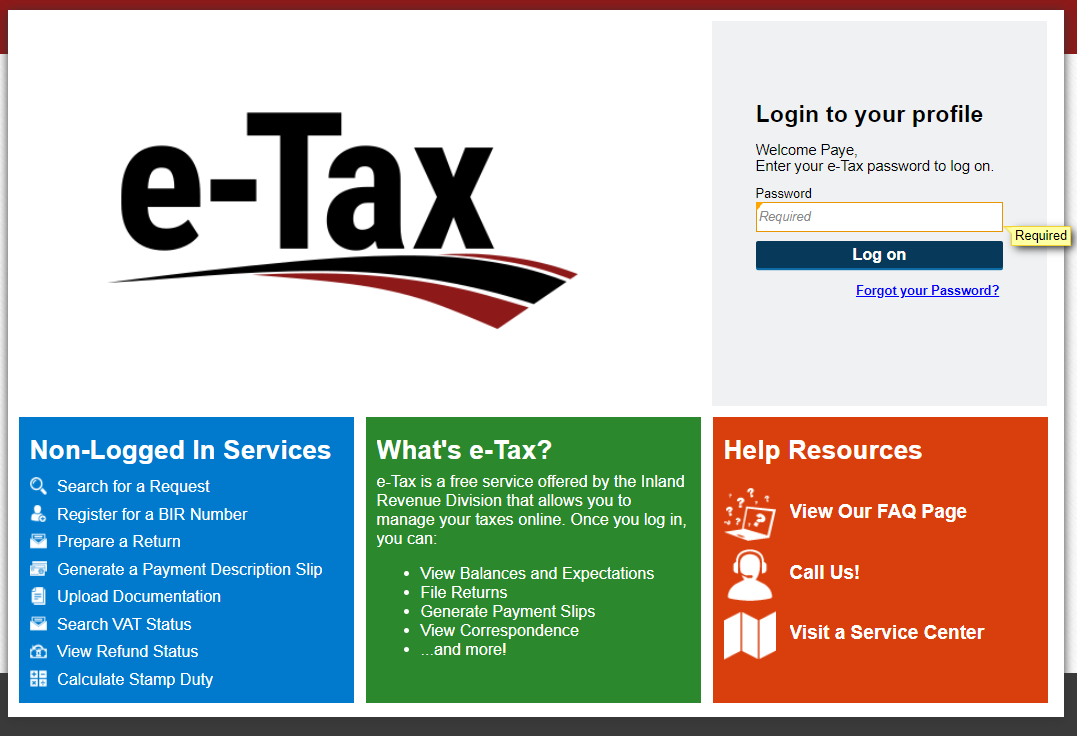 ---
To log into e-Tax and continue, please click 'Log on' in the image above or click
Log on »